news
WEDDING PLANS IN THE TIME OF CORONA
Every lock comes with its key similarly every problem has its solution
As we all know that COVID-19 stuck all of us at home, limited our social gatherings. Everything seems very slow. Everyone is worried his/her safety.
As like this, Wedding ceremonies are also affected badly. Government restricted big gatherings at weddings. Many wedding plans have been canceled, also many of them had delayed.
Govt. allowed very small get together with strict SOPs to be followed.
Couples were getting ready, to get married, have seen their arrangements destroyed by the worldwide Pandemic Covid-19.
What should a couple do in this situation?
You may cancel the wedding

You may wait for this pandemic to end and again arrange the wedding ceremony as you fantasize.

Online wedding (many countries allow couples to register their weddings online and send some sweets to their friends)

You may reschedule the wedding
In the last case, the point is when to reschedule the wedding? as we noticed that corona in 2020 was totally unexpected. People thought that it would end soon but it has no time limit.
There is another idea, that is a micro-wedding ceremony. I know it really sucks not to celebrate your big day as you dreamed off, but it is the most accurate plan in this Corona pandemic. The scenario for how the COVID-19 pandemic will unfurl throughout the next few months is obscure. Don't need to wait, to marry the love of your life.
Plan the wedding in this pandemic with a small group of people. You can add their friends and family online by coming live on Facebook, Instagram, or YouTube or by zoom conference/skype and get good wishes from them. Later on, send some sweets or meal to them (it is totally up to you, not compulsory). The budget is totally under control.
Precautions
Provide facemask and hand sanitizers to each guest and also follow the social distancing norms.

If someone needs something bigger, then hire a photographer who cover the wedding in 360-degree for a panoramic view.

Also follow the other SOPs from the government.
POSITIVE VIBES
No paper invitation card but just E-invitation card that looks cooler and cheaper

No heavy décor

NO headache for managing the huge number of guest

Just close family members and friends will be invited

Meal is packaged and delivered (No food wastage)

Gift can be received from our friends at home.

More safety

A big day does not mean a big bill, anymore.
Find this pandemic as an opportunity to save your precious savings and spend them on your honeymoon or invest it to purchase some property.
This is called 'Wedding from Home'.
Love always finds its way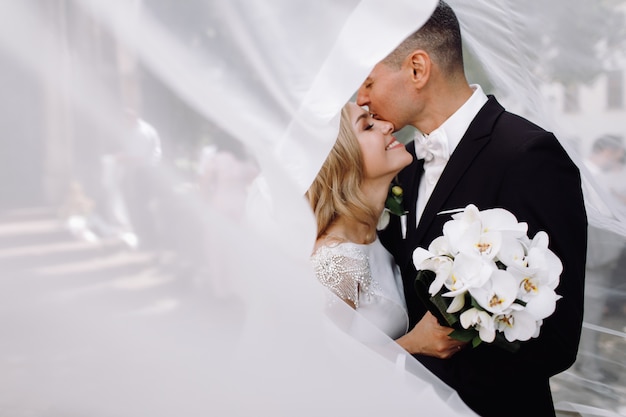 Sad vibes
As everyone has their dreams of the wedding day, there is nothing like that.

No heavy décor

No pre-wedding celebration

No beautifully printed invitation cards

No bridal shower

No showoff expensive bridal dress or expensive arrangement
At the end of the event, just remind yourself that you marry your love,
Don't care it is in front of 1000 people or 10 people. Never care if you don't celebrate your big day as you fantasize. The most important is to live happily with your spouse forever. Your love will remain fresh after the covid-19.
DON'T FORGET A THING THAT EVERY PROBLEM IS FIGUREOUTABLE