Makup
13 Makeup Hacks & Tricks | FOR EVERYDAY ROUTINE
Makeup is all about tricks and hacks. Makeup is an everyday requirement. It is 2021, makeup is not the basket of women only but also compulsory for men. But in this article, we're going to talk about makeup tips for women. If you want us to write an article on men, do message us.
Do not make your makeup complicated. Follow a famous motto "less is more".
You don't need to stand in front of mirrors for hours to look beautiful. I'll give you some simple hacks, do's and don'ts, to look gorgeous. You don't need to spend all your salary on makeup products. All you need to manage your makeup.
Apply makeup on dirty skin:
Never apply any type of cosmetic on a dirty face. Always cleanse and dry your face completely before applying makeup. Avoid re-applying makeup on your face, before washing it. If you wear makeup for hours, never apply another layer of makeup on it. Your skin's pores need to breathe. Applying makeup on uncleaned skin may damage your skin and causes acne.
There is another issue with dirty skin. Makeup will not fix on to your skin and you look dull.
Apply makeup with a brush or sponge:
Do you use a makeup sponge and brush or you use the old finger technique to apply makeup? If not, I recommend you go and buy a set of brushes and sponges. Makeup brushes and sponges make your makeup more blended and attractive. You will see a clear difference.
Clean makeup brushes and sponges:
If you love your skin and wash before applying makeup. Always notice that your makeup brush or sponge is clean. uncleaned sponges have a lot of dirt and bacteria on them and while applying with that dirty makeup products, bacteria transfer to the skin and cause skin breakout.
Never use makeup tools of others.
Don't purchase a lot of makeup products:
Never purchase unnecessary makeup products especially when you are a beginner. It is the experimental phase. In this phase, you have to check, what products work best for you.
It is the biggest mistake that newbies do. They spend hundreds of dollars on unfamiliar products and then cry.
Apply foundation according to your skin tone. Asian girls like to use light-colored foundation, which is a big Don'ts. It will make you scary.
Do not apply too much foundation. Prefer light coverage for a natural and beautiful look.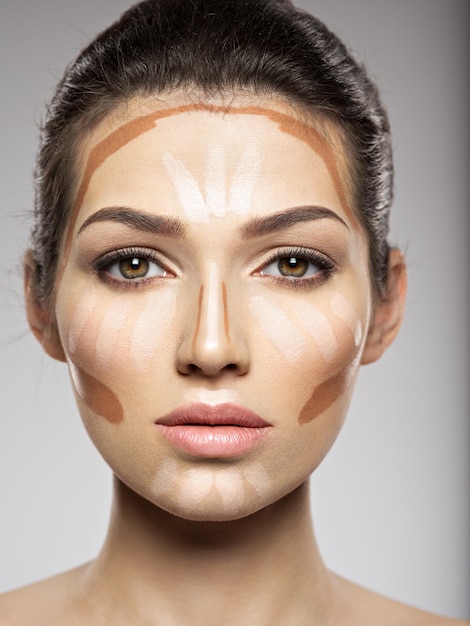 Carefully judge your skin before applying concealer, green one is to minimize redness, orange is used to cover up the pigmentation and so on.
If it is the day, put your makeup on, in the daylight. Place your makeup box in front of the window. If the sunlight is not available, then you must have magnifying and vanity mirror with proper light. So that you can easily check the flaws of your makeup and adjust it.
Do not adopt a fashion because it is trendy nowadays. Check either it suits you or not. Take an example of me, although the trend of black smokey eyes is on the top for a few years, but it does not suit me. I tried and even go to many professional makeup artists but light makeup suits more on my eyes. Similarly, some people do not like heavy eyebrow look
Do not forget to apply mascara on your lashes before leaving home. It will cover your tired eyes. It brightens your eyes and enhances the beauty of your eyes.
Do not go for fake eyelashes for an everyday routine or a day event/function. This will make you look extra heavy and overbroad.
Do not apply a dark lip gloss or lipstick on thinner lips. Use bright colors to make your lip prominent. Dark lipstick shades make your lips look smaller. Cherish red suits on all type of lips.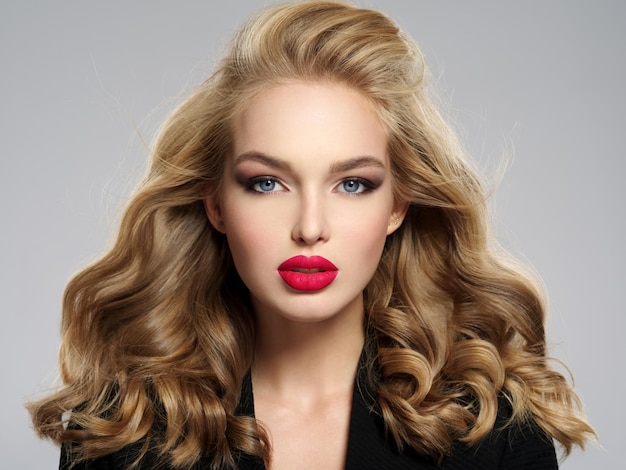 Misconception of using matte lipstick:
People think that there is no need to smoothen your lips before applying matte lipstick. If your lips are dry or not, you must have to use lip balm 2 to 3 minutes before, applying lipstick.
Then remove the excessive balm with a blotting paper and apply a matte lipstick. Your lips will look smooth and last longer. Lips will remain smudge-free all day.
Lip liner

:
Always use a liner for a defined shape. It prevents your lipstick to bleed for a long time.
Do not use a lip liner darker than your lipstick. Your lips will look smaller. If you do not have a lip pencil shade as your lipstick, apply that nude color that matches the original shade of your lips.
Do not sleep with the makeup on:
Sleeping with makeup damage your skin. Foundation, primer, or other products clog your skin pores. At night, they need to breathe for flawless and healthy skin.
Makeup products have many harmful substances in them, that are not good for the skin. So, it should be removed.
Do cleanse your skin, then tone and moisturizes, make your skin healthier. Giving essential oil with moisturizer is a must DO's, even if you have oily skin.
ANY QUESTION?
Tell us! Do you like this article? Feel free to contact us for any queries. If you have any other beauty tip and secret that is very effective, Do message us. Kindly dm or comment to us, so that we share your tips with our beautiful readers.
We always welcome you warmly.
We are available for posting your tips and secrets of beauty with your name and picture.
Also, follow us on other social media; Facebook and Instagram.
Stay tuned, stay with us.